Alba Adriatica is reputed to be one of the most renowned seaside resorts on the Abruzzo coast, with a wide sandy coastline and a cycle path that runs parallel to the coast allowing you to cycle for over 20 km.
Renowned and hospitable tourist resort located in the north of the Abruzzo region and known as "Spiaggia d'Argento", it is famous for its extensive beaches of fine sand, up to one hundred meters deep and extending for about three kilometers.
The sea, characterized by a shallow and sandy bottom, has obtained since 2001 the recognition of the "European Blue Flag" which rewards and signals the cleanest and best organized beaches for safety and services.
But Alba Adriatica is not just the sea – ideal for everyone, those who want a relaxing and peaceful holiday, those who are active and dynamic. It offers its guests kilometers of cycle path, a pedestrian walk between palm trees and pine forests, jogging or simply as a meeting point.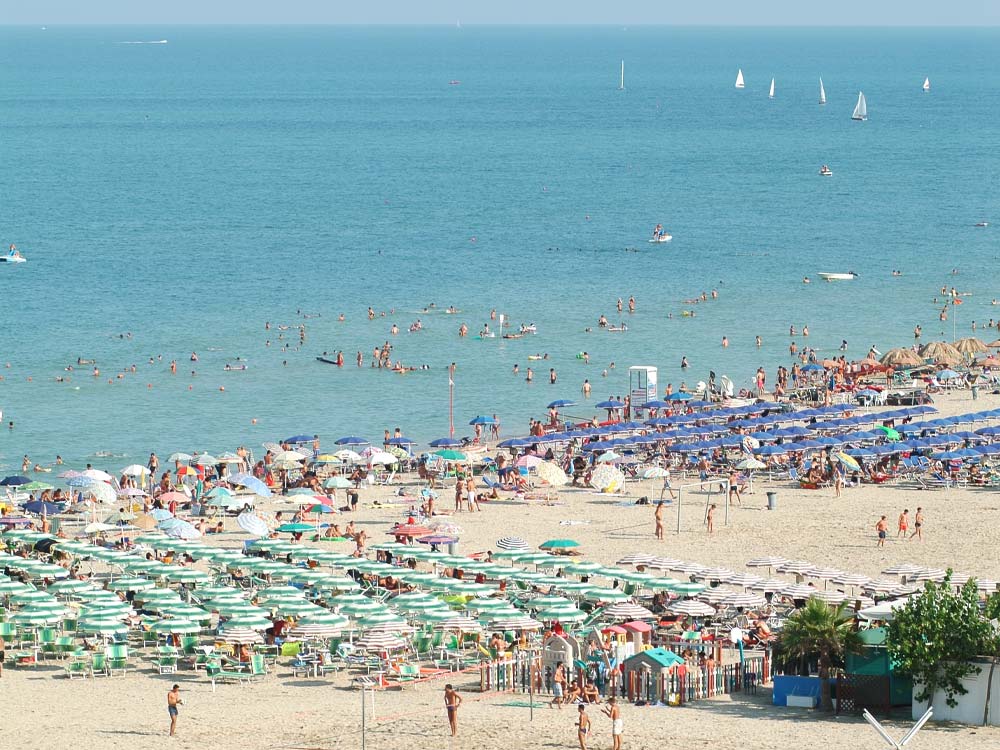 Request a quote for your holiday!
We will be happy to offer you the best offer for your needs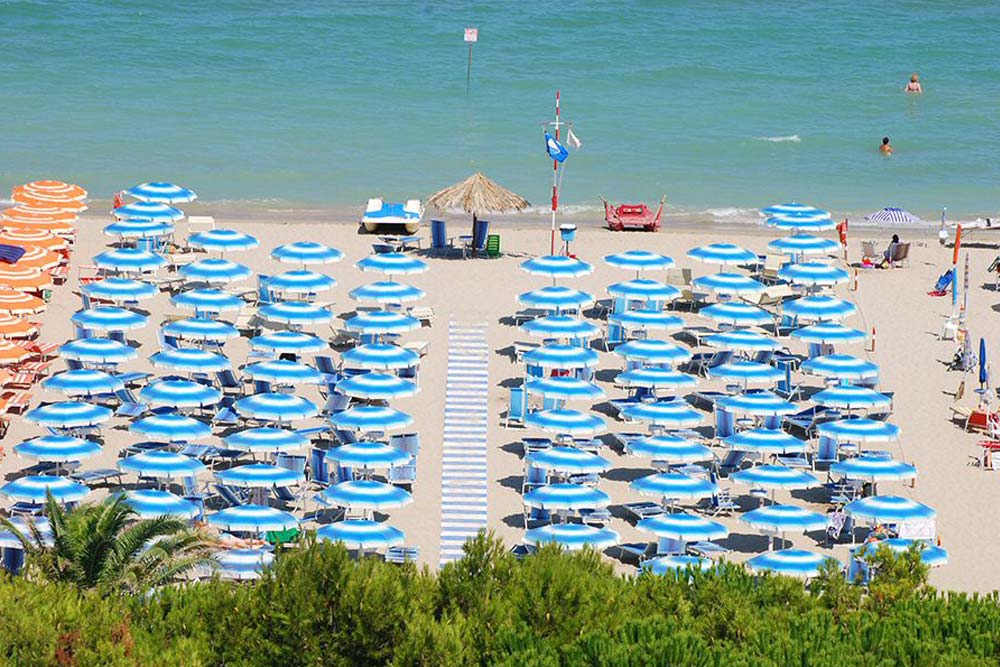 Alba Adriatica, the silver beach.
There is no shortage of modern shopping centers and sports facilities of various kinds: tennis courts, football fields, windsurfing, water skiing, horse riding, fitness and entertainment on the beach, discos, pubs, game rooms, nice markets, bathing establishments with live music.
Of course we cannot leave out the cultural and gastronomic aspect: when the numerous events begin, then yes, Alba Adriatica and its surroundings become a paradise for lovers of the authentic flavors of typical Abruzzo cuisine and culture.
Lungomare Marconi 268/B
64011 Alba Adriatica (TE)