The Gran Sasso and Monti della Laga National Park.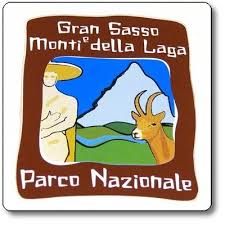 Gran Sasso National Park
The Gran Sasso and Monti della Laga National Park is a National Park established in 1991 and is one of the three National Parks in Abruzzo as well as being the third largest protected nature reserve in Italy by territorial extension, located for the most part in Abruzzo (Province of L'Aquila, Teramo and Pescara) and to a lesser extent in the adjacent areas of Lazio and Marche.
The Park covers an area of ​​approximately 141,341 hectares on a mainly mountainous terrain, including the Gran Sasso d'Italia massif and the Monti della Laga chain, located just north of this along the same eastern ridge of the central Apennines. . The park area is divided into 12 districts including Campo Imperatore, a destination for amateur astronomers and astronomy enthusiasts due to the altitude and the distance from sources of light and air pollution that make it the ideal place for astronomical observation. It has an observation station, part of the Abruzzo Astronomical Observatory, built between 1948 and 1955 and equipped with a telescope over one meter in diameter.