Castelli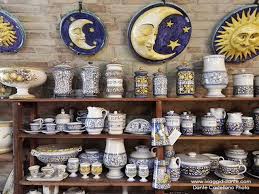 The territory of Castelli is one of the access points to the Gran Sasso and Monti della Laga National Park. Impressive is also the view on the north-east face of "Monte Camicia" (with over 2000 m of prominence) and the thick wooded area below.
The first historical news of the town dates back to the 10th century when the Abbey of San Salvatore was already built. Since the thirteenth Century, the art of ceramics flourished and made this small town dominated by the Gran Sasso known throughout the world.
To see: Civic Museum of Abruzzese Ceramics.